R3-23: Rev Up Real Estate Rally 2023
October 13
@
8:00 am
–
October 14
@
5:00 pm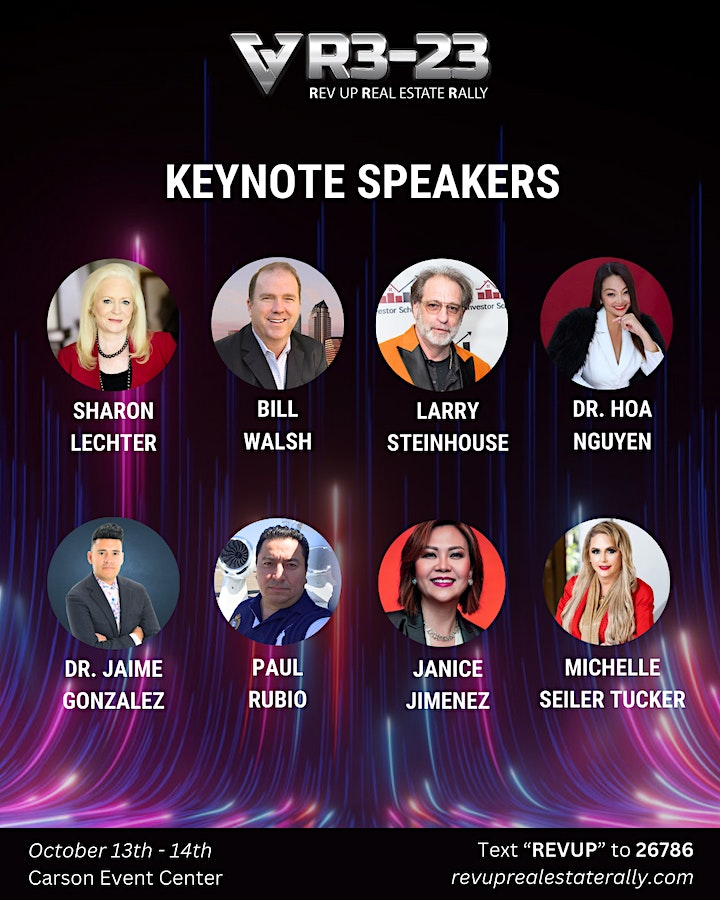 Welcome to R3-23: RevUp Real Estate Rally in Los Angeles!
R3-23: RevUp Real Estate Rally is an exceptional platform that brings together professionals, experts, and enthusiasts from the real estate sector. With a focus on innovation, networking, and business growth, this Rally will provide valuable insights, cutting-edge technologies, and opportunities to connect with key decision-makers in the industry.
From informative workshops to networking sessions, our goal is to create an engaging environment where you can expand your network, learn from experts, and discover exciting opportunities.
Join us at R3-23: Real Estate Rally and take your real estate journey to new heights. Get ready to be inspired, educated, and connected in the vibrant world of real estate. You'll have the opportunity to explore the latest trends, gain valuable insights, and connect with industry professionals. Whether you're a seasoned investor, a real estate enthusiast, or someone looking to enter the market, this rally is designed to provide you with the knowledge and resources you need to thrive in the real estate world.
This is it! The country's biggest RE Event of its kind! B2B, network, buy, sell, party with the best people in the industry! Let's rock the Real Estate Universe on October 13 and 14, at Carson Civic Center!
The Varsobia Group of Companies