Multifamily Investors Network of Montclair-Powered by Alchemist Nation
January 18, 2024
@
8:00 am
–
5:00 pm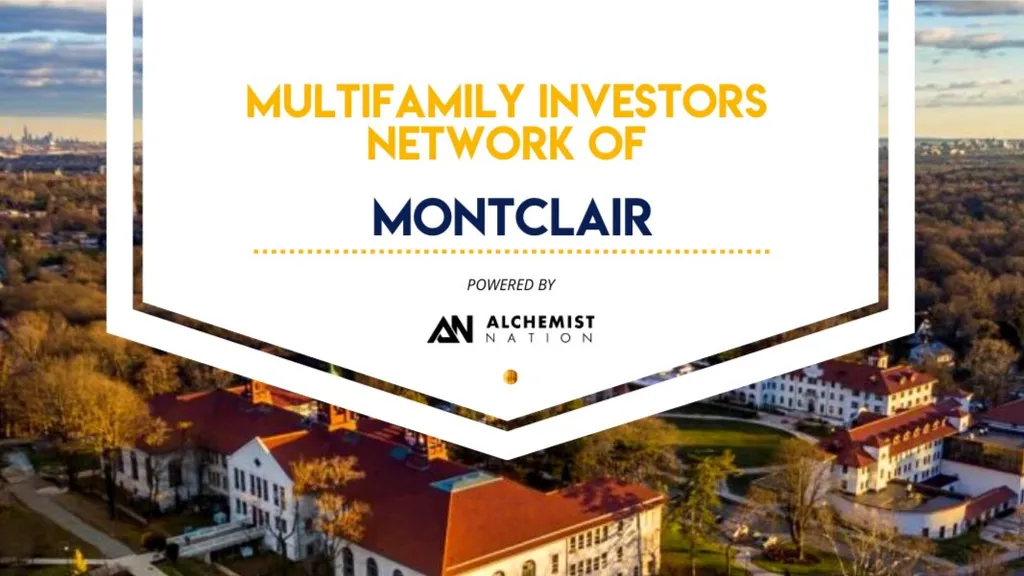 What we're about
#### You know you should be putting your money to work for you!
Do you know that real estate investing is the one sure-fire proven strategy for developing generational wealth and reaching your financial goals? If you know this, you know you should be involved in real estate, but life is busy! Who has the time?!?
Here is what you may not know. You can invest passively in real estate and get double-digit returns on your money with LITTLE TIME and LITTLE EFFORT!
# Cultivate Relationships & Encourage Passive Growth
Passive income doesn't just happen. It takes a lot of up front effort including learning, networking, building a team, etc. It's nearly impossible to be successful if you don't surround yourself with other successful people. Start building your team because your business absolutely depends on it!
Don't miss out and connect with real estate investors from all over USA along with local trusted teams!
Grab your tickets now!